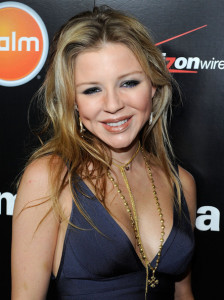 Casey Johnson, an heiress to the Johnson & Johnson fortune, has died .. TMZ has learned.
She died in L.A. We're told the body was discovered this morning.
She was 30 years old. Her father is Woody Johnson — owner of the New York Jets.
Johnson was reportedly engaged to Tila Tequila. We spoke with Tila a few minutes ago. She says they were fighting last week and that Casey stayed at Tila's house on the 28th. Tila tried contacting Casey on the 29th because Casey had left her dogs behind. Tila says Casey's phone has been shut off since the 29th and she was not able to make contact.
The cause of death is undetermined.
UPDATE: A law enforcement source tells TMZ it appears Johnson had been dead for several days before her body was discovered.