http://www.she4me.org SHE4MarriageEquality (SHE4ME); is a five minute video starring Nicole Pacent, Mike C. Manning, Gabrielle Christian, Steve Tyler, Barbara Niven and features several cameos by actors who have portrayed seminal LGBT roles.
Download "She" by Jen Foster http://jenfoster.com/store
SHE4ME is set against a song called "She" by Jen Foster who makes a cameo appearance as "The Wedding Singer". The song has been a favorite within the lesbian community for over a decade and is often used in commitment ceremonies. She has been reworked specifically for this project, by renowned music producer Eve Nelson.
SHE4ME was directed by Nicole Conn, who was officially crowned the #1 LGBT Feature film Writer/Director of all time by Wolfe Video in January 2014. Conn is best known for her groundbreaking multiple award winning lesbian films, Claire Of The Moon (1992); little man (2005); Elena Undone (2010); and A Perfect Ending (2012); has once again delivered in this poignant yet epic music video that celebrates Marriage Equality.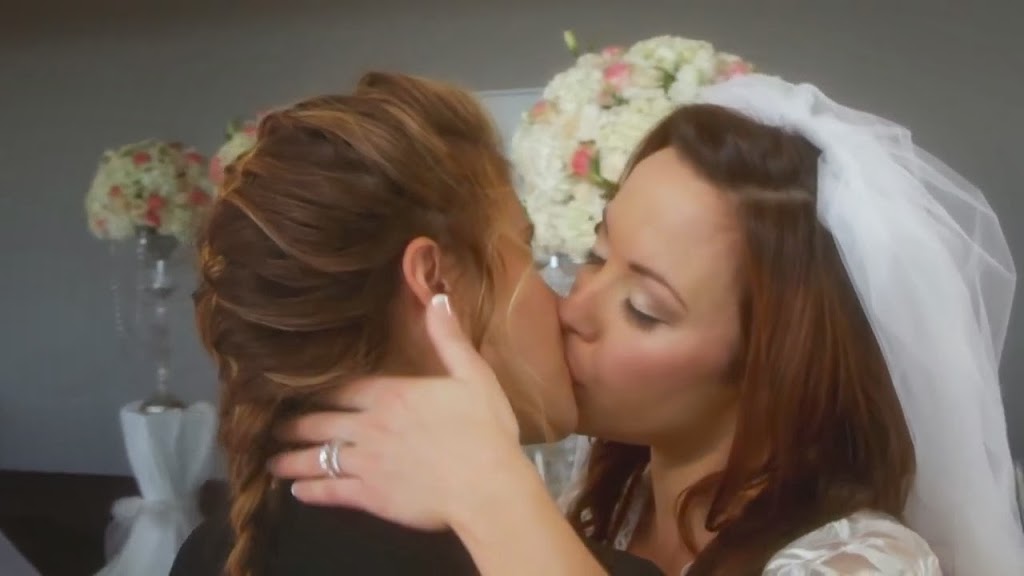 Special thanks to all of the volunteers and partners who made SHE4ME happen:
MEUSA http://meusa.org/
Fosterchild Records (Executive Producer, Music Partner) http://marriageequality.org
Melke Pty Ltd (Executive Producer) http://www.melke.com.au
Nicole Conn Films (Director) http://www.nicoleconn.com
WingSpan Pictures (Producer) http://www.wingspanpictures.com
Eve Nelson (Producer: Music) http://www.evenelson.com
Andaz West Hollywood (Partner and Location) http://www.westhollywood.andaz.com
Sophie Dance (Location: Dance Studio)
The Roxy Theatre (Location)
Girlbar LA (GB2 @ The Abbey)
Visit West Hollywood (Partner)
Nuinsite (Web Design)
Luna Gardens Events (Wedding Design and Florals)
Inga Nataya (Dress Designer)
April Love Pro Make Up Academy
Equality TV (Second Unit and Behind the Scenes)
Wolfe Video
Curve Magazine
OML
WENN Photo Database
BCC World Media
Rodney Bursiel Photography
Faye Sadou Photography
Kayleigh Hawes Graphics
Emperor Vodka
LAZ Parking
Los Angeles Gay & Lesbian Chamber of Commerce
Lesbian.com
LA Gay & Lesbian Center
Fourteen
Bride: Nicole Pacent
Bride: Gaby Christian
Best Man: Mike C. Manning
Wedding Officiator: Barbara Niven
Young Brunette Dancer: Jolie Ponchetti
Young Blonde Dancer: Hazel Sepenuk
Father of the Bride: Steve Tyler
Mother of The Bride: Jane Wishon
Bridal Party: Traci Dinwiddie
Bridal Party: Guinever Turner
Bridal Party: Cathy De Buono
Bridal Party: Mary Jane Wells
Bridal Party: Haviland Stillwell
Bridal Party: Jessica Graham
Bridal Party: John W. McLaughlin
Wedding Guest: Brian Silva
Wedding Guest: Rebecca Staab
Wedding Guest: Kelsey Chavarria
Wedding Guest: Chef K & Brit
Wedding Guest: AC (Agustin Cruz)
Wedding Guest: Lisa Mae
Wedding Guest: Shannon Wentworth
Wedding Guest: LE Wallace
Wedding Guest: Debbie Forth
Wedding Guest: Jennie McNulty
Wedding Guest: Jennifer Corday
Wedding Guest: Kia Rene
Wedding Guest: Gabrielle Baba-Conn