"Therapist" Dr. Tom – who is constantly spouting famous and not so famous historical quotes – is Erica Strange's savior and worst enemy. Erica, a young adult woman, is having a bad life because of the bad decisions she's made.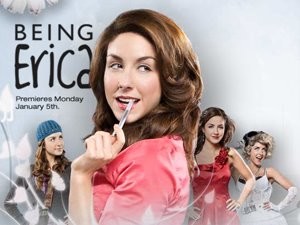 Being Erica Season 1, Episode 9: Everything She Wants
Erica travels back to December 1999, when her best friend was a lesbian.