A funny and tragical encounter of two women. They have to spent two weeks together in one flat. Everything develops different from what they expected.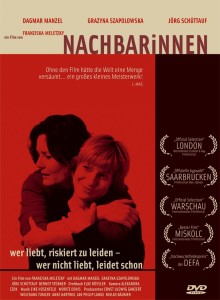 IMDB | Images | Trailer | Watch Online
Director: Franziska Meletzky
Writer: Elke Rössler
Stars: Dagmar Manzel, Grazyna Szapolowska and Jörg Schüttauf
Country: Germany
Language: German
Release Date: 28 April 2005
Also Known As: Les voisines, Wanted!